I GOT A SURPRISE FOR YA NOW...
You tink you kin brave da homeland a de Amani an save de hostages in time? Ha! You don't know what ya up against... Da Loa are plenty strong to take ya down. Not ta mention dey gettin hungry now. We been here before you. We'll be here afta you. De only way you can beat us... no... no, you would neva join us. We would kill you long before ya even wave da flag of surrenda! An don't you go gettin no ideas about da bears around here. Dey won't let ya filth ride on dem. Only an Amani can ride da bears...
We got enough voodoo in here to take ya all out. Ya tink we let it pass dat Zul'jin lose his eye to de elves? Dat he have to lose his arm, to save his life? Let da Humans pass? Alliance an Horde both are de enemy of us all. Us Amani are gonna get our revenge on ya... You take away de Amani's land? For what? We got witch doctas... shaman... warlords... what about us you don't like? We spit on you. We hate you. We gonna eat da flesh from ya bones...
---
---
Hex Lord Malacrass
"Da spirits gonna feast today! Begin da ceremonies, sacrifice da prisoners... make room for our new guests!"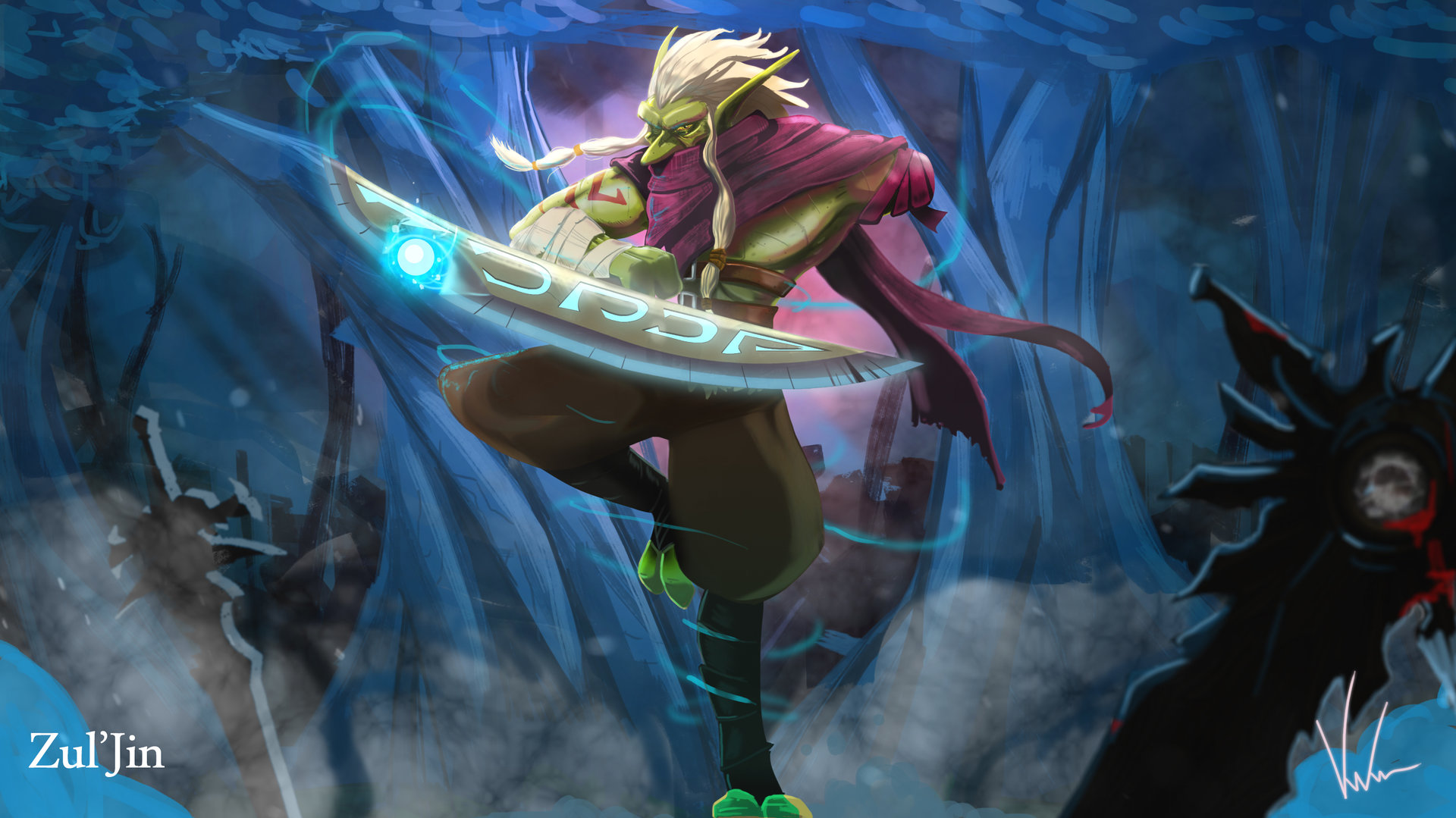 Dis is our land.


You wanna stay? You stay foreva.




We gonna bury you here.
PRIMALWOW PATCH 2.3 - THE GODS OF ZUL'AMAN