---
S

oon the Dark Portal will open and hellish terrors will be brought through to Azeroth. Are you prepared to face them?
The release of the Burning Crusade will span across a two month period which will include the release of several features including new races, battlegrounds, zones, and dungeons. During the month of May, you will see the Burning Legion invade in an attempt to stop the Heroes of our world from stepping through the Dark Portal.
The Dark Portal will be opened June 7th, 2017 at Midnight server time.

---
T
he Blood Elves and Draenei have spent too much time idle in the fights against the threats to Azeroth. It is now their time for glory!
Blood Elves and Draenei races will become playable on May 3rd, 2017.
Eversong Forest, Ghostlands, Azuremyst Isle and Bloodmyst Isle will open with the release of Blood Elves and Draenei.
Players will be able to Race change to Blood Elf or Draenei as soon as this race becomes available!
---
T
wisted lightning crackles as you battle for honor in the cold void of nether space.
Eye of the Storm will be made available for the Level 60-69 Bracket on May 3rd, 2017.
Eye of the Storm Honor weekend will be added to the rotation for PrimalWoW.
---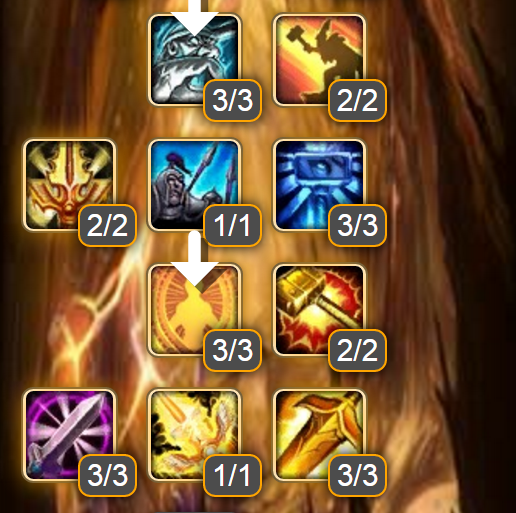 O
ur newfound strength will help us smite emerging foes.
New talents will become available May 3rd, 2017.
---
T
he roar of a Netherdrake is the last thing the unworthy will hear.
Vanilla Arena Season 2 will end May 3rd along with the release of Blood Elves and Draenei.
TBC Season 1 will begin July 5th and will last approximately 6 Months.
More details will be released soon regarding our plans for PrimalWoW's Arena system.
---
W
hat a terrible fate to be bound to Karazhan for all eternity.
Our current plan is to release all Tier 4 content in July of 2017.
We will give more information soon regarding our plans for PrimalWoW's Raid release schedule, so stay tuned.
---
Note that all of these dates, while being planned for quite some time, are still subject to change based on development capabilities.
As we draw closer to the Burning Crusade we are in need of more content testing for a smooth release. We're always looking for more people to help report issues to the bug tracker or even join the testing team for future releases. We are also looking for developers interested in assisting us with upcoming projects such as The Burning Crusade Release and our new Stormhold 3.3.5 WotLK realm.
You can find the Bugtracker here:
http://www.truewow.org/bugs/login_page.php
You can read about becoming a tester here:
http://www.truewow.org/forum/viewtopic.php?f=78&t=33499
Thank you to all who contributed and continue to contribute to our content releases.
---
The Dark Portal awaits!
Regards.