Blood is a highly competitive DPS spec, amazing on movement as well as on tank'n'spank fights.
Since Dancing Rune Weapon fix, Blood as a DPS spec got really popular.
That naturally triggers a lot of questions regarding itemization and on what rolls/DKPs should be "wasted" on.
Because I have already been doing simulations for Blood, since it is my alternative DPS spec, I thought it would be useful to share a couple of BiS lists.
In every BiS list, engineering and jewelcrafting as professions are included since they give the most DPS gain out of all professions.
As for food, Hearty Rhino should be consumed.
Final BiS for Wrath of the Lich King (Ruby Sanctum 25 Heroic loot included)

Alliance (All races)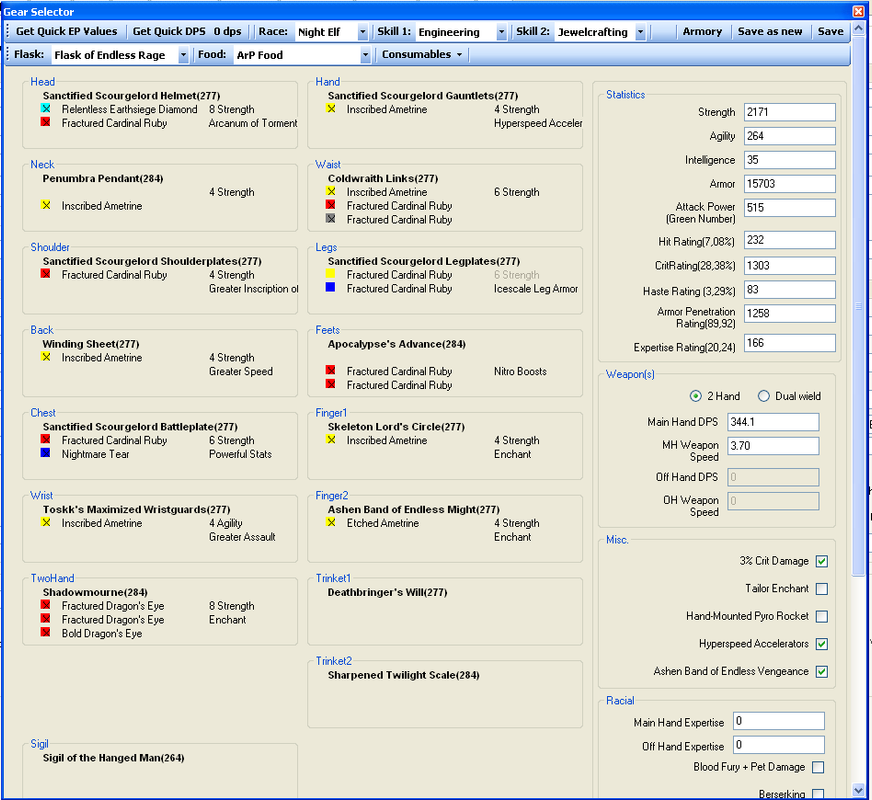 Horde (Everything except Orc)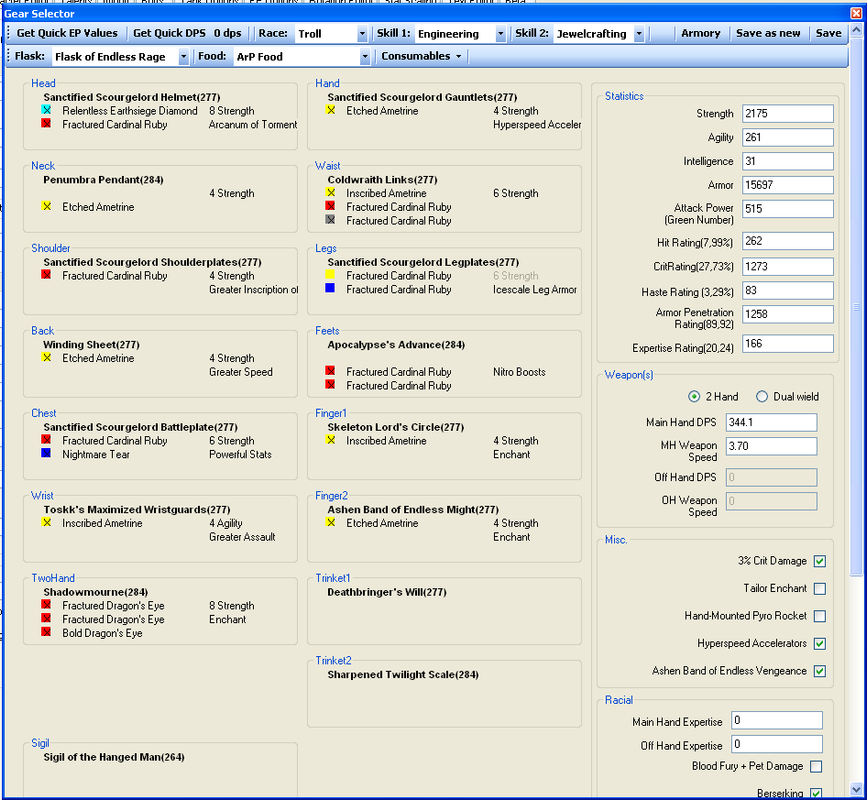 Horde (Orc only)