I'm writing this guide for those that cannot find their way with general descriptions. This guide is especially for Darchrow.
[Raid] [Alyce]: ik east west stuff man.. say right or left
[Doggee] whispers: what is west???? wilcox??
There are four main and four alternate ways.
Main ways:
Alternate ways:
North + West = Northwest
North + East = Northeast
South + West = Southwest
South + East = Southeast
See the pictures below for a better understanding of things.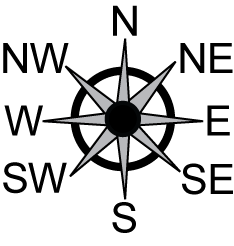 I hope this guide was helpful to some people.